LK & ASSOCIATES RESOURCES
"Welcome to Our Homes" Educational Video Series by LK & Associates
The LK & Associates team has been sheltering in place for the past few weeks. We miss our dealers, and we thought it would be fun to let them experience how we use the products we proudly represent in our own homes!
---
Payroll Protection Program, EIDL Loans, and More! Are You Confused Yet?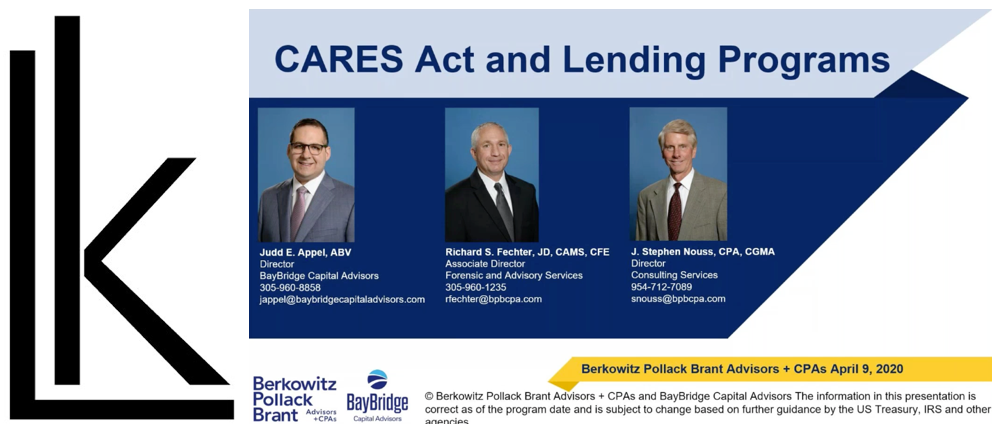 LK & Associates hosted this webinar with Judd E. Appel, Richard Fechter and Stephen Nouss from BayBridge Capital Advisors & Berkowitz, Pollack, & Brant Advisors and CPA.
Our professional panelists walked our dealers through the Payroll Protection Program, EIDL loans available through the Small Business Association, and gave them additional ideas on other financial assistance tools available. They also answered our dealers questions. If you missed it, you can watch it here: